Desolation Sound Adventure
Explore the waterways and wildlife in the Discovery Islands as the journey takes us into Desolation Sound. In recent years Desolation Sound has seen the return of an unprecedented number of humpback whales who join the ranks of other marine mammals in these waters including orcas and pacific white sided dolphins. This adventure takes you in search of wildlife, through powerful tidal currents, and past historic sites. Admire spectacular waterfalls, hike through coastal forests to a warm lake, or bring a bathing suit for an inviting dip in the ocean. Before returning to Blind Channel stop in at historic Shoal Bay, who's pub boasts the best view around. 
Rates:
1475 per group up to twelve guests
Includes a gourmet packed lunch for you to enjoy on a private island or drifting with the wildlife
Or bundle with a package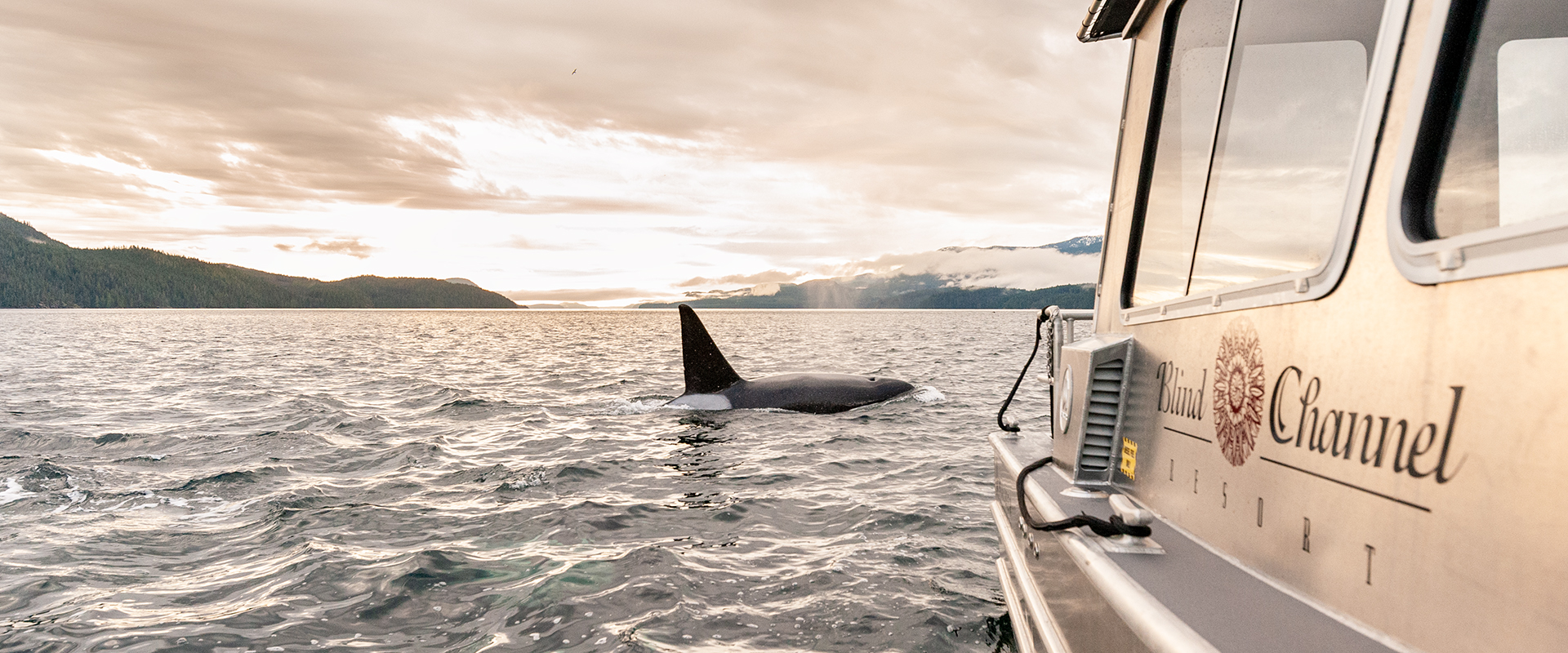 Featured Tours & Packages
Experience the spectacular array of marine and terrestrial life from the comfort of our custom built, covered landing craft. Enjoy a gourmet picnic lunch on a secluded island, or catch a fresh seafood dinner right from your doorstep. Blind Channel tours offer all this and more, follow the links below for more information.