Your Inside Passage Destination
Blind Channel Resort
Welcome to Blind Channel Resort
No noise, no traffic, just spectacular scenery and your every need taken care of.  Elegant and totally authentic.  Have a look.
The marina at Blind Channel offers 2000 ft of sturdy dock space. This includes seven widely-spaced 80 ft fingers, an aircraft dock, and a fuel dock. We recommend advance reservations during July and August, but we will always do our best to accommodate anyone who shows up.
Looking for a base with great fishing and adventure opportunities? Book a quiet waterfront cottage at Blind Channel. Two-bedrooms with full kitchen facilities included. The cottages at Blind Channel are the perfect place to get away from it all!
Located in pristine coastal rainforest Blind Channel Resort offers an intimate experience with nature. With beaches to comb, forests to explore, wildlife to spot, and seafood to be caught, there's something for everyone. We also host a number of events throughout the summer.
Blind Channel is a multi-generational, family-owned marina and resort on West Thurlow Island in heart of British Columbia's wild coast.  Since the Richter family settled in 1970, Blind Channel Resort has gained a reputation for exceptional experiences, delicious food, creative artwork, outstanding customer service, and endless fun.
Your Blind Channel Getaway
Featured Tours & Packages
Experience the spectacular array of marine and terrestrial life from the comfort of our custom built, covered landing craft. Enjoy a gourmet picnic lunch on a secluded island, or catch a fresh seafood dinner right from your doorstep. Blind Channel tours offer all this and more. Click on the button below for more information.
Blind Channel Fine Dining
Awaken your senses at the Cedar Post Restaurant and Gallery. Blind Channel's 62-seat restaurant overlooking the marina is truly a hidden gem in the wilderness. Guests are inspired by the use of fresh ingredients and a commitment to quality food that reflects the land and sea that surround us.  As we are located in such a naturally abundant area, we strive to use local and seasonal ingredients whenever possible. Fresh herbs, edible flowers, and produce are harvested daily from our extensive gardens, plus we serve wild seafood from BC waters.
Discover Blind Channel Hikes
Pulling into the marina at Blind Channel isn't the end of your adventure. With multiple stunning hikes starting at the edge of our property, you'll have the perfect chance to stretch your legs and explore. Overlook the currents in the channel or take in the majesty of the ancient cedar, which is estimated to be over 800 years old! Wander along the coast and through the forest where you'll experience awe-inspiring old-growth trees and have a chance to learn about the forest eco-system. Suited to all levels of experience, it's a journey everyone can enjoy.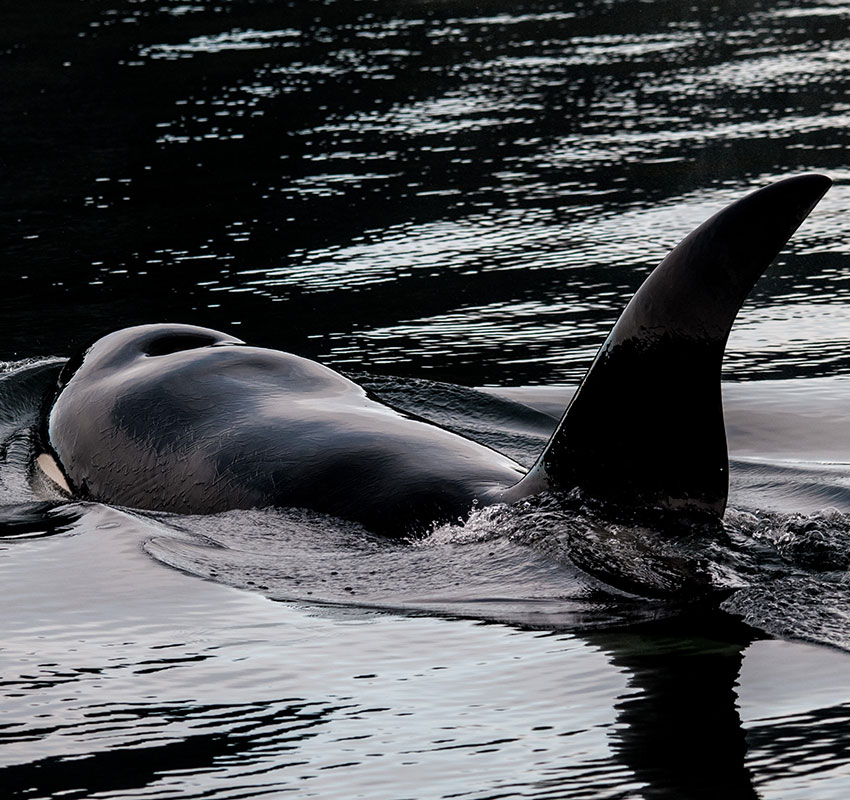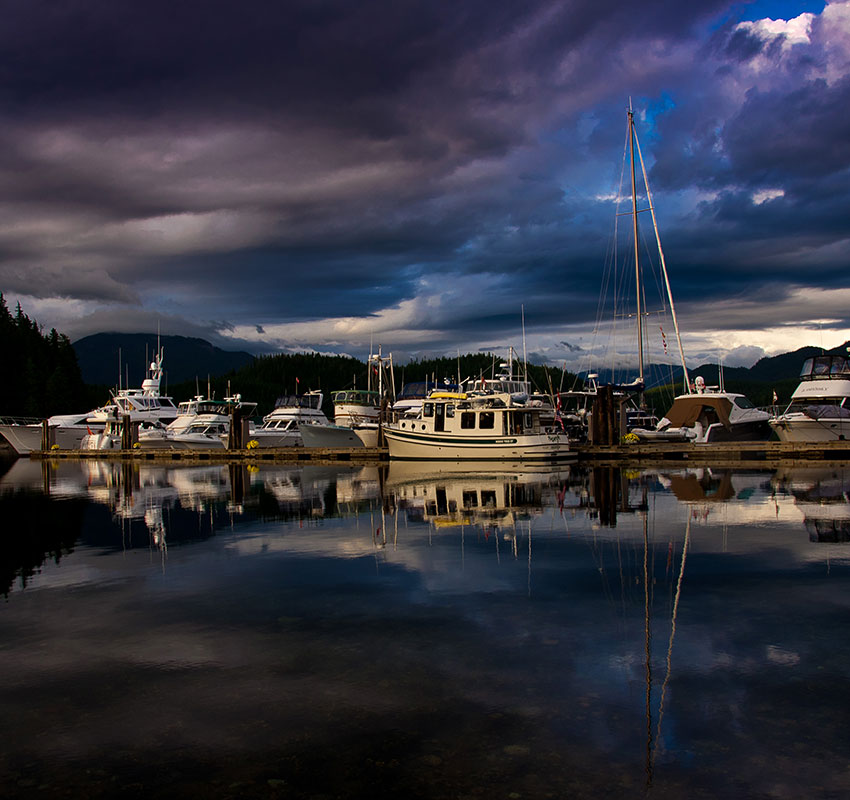 "This is a beautiful place and very comfy accommodations, with friendly staff. I am reading two books, "I Heard the Owl Call my Name" and "Spilsbury's Coast." It is unique to be reading stories of the coast history while living in it. A wonderful trip."
Elise and Hugh
"We had a wonderful week in this incredible place. We saw orcas, dalls porpoise, dolphins, and a bear. Awesome! We so enjoyed the helpful and friendly staff, too. We look forward to coming back."
Joyce and John, Comox, BC
"God's piece of heaven on earth! Outstanding dining – great hosts. Thank you for a wonderful visit."
The Schutters, Bothell, WA
"Spent two nights in a cabin. Great, comfortable cabin. Loved the BBQ. Great tenderloin and halibut dinner, highly recommend treating yourself at the restaurant."
Rod, Sayward, BC
Get in touch
Would you like to make a reservation or simply contact us? Please fill in the form below and we'll get back to you shortly.
Toll-Free: 1-888-329-0475
Local: (250) 949-1420
Blind Channel BC, Canada
V0P 1B0