The beauty of the coast in British Columbia; eye-catching vistas, varied wildlife, and the chance to get off the boat and hike through coastal forests.
The Marine Wildlife tour offers all this and more.
Hop on board with our experienced guides and explore the waterways and wildlife in the Discovery Islands on a journey that takes you through awe-inspiring vistas.  This adventure takes you through powerful tidal currents, past historic sites, and in search of wildlife.  In recent years the area has seen the return of an unprecedented number of humpback whales who join the ranks of other wildlife in the coastal eco-system, including bald-eagles, sea lions, orca, pacific white-sided dolphins, and more.
As you continue the tour, admire spectacular waterfalls, hike through coastal forests to a warm lake, or bring a bathing suit for an inviting dip in the ocean.
For more info: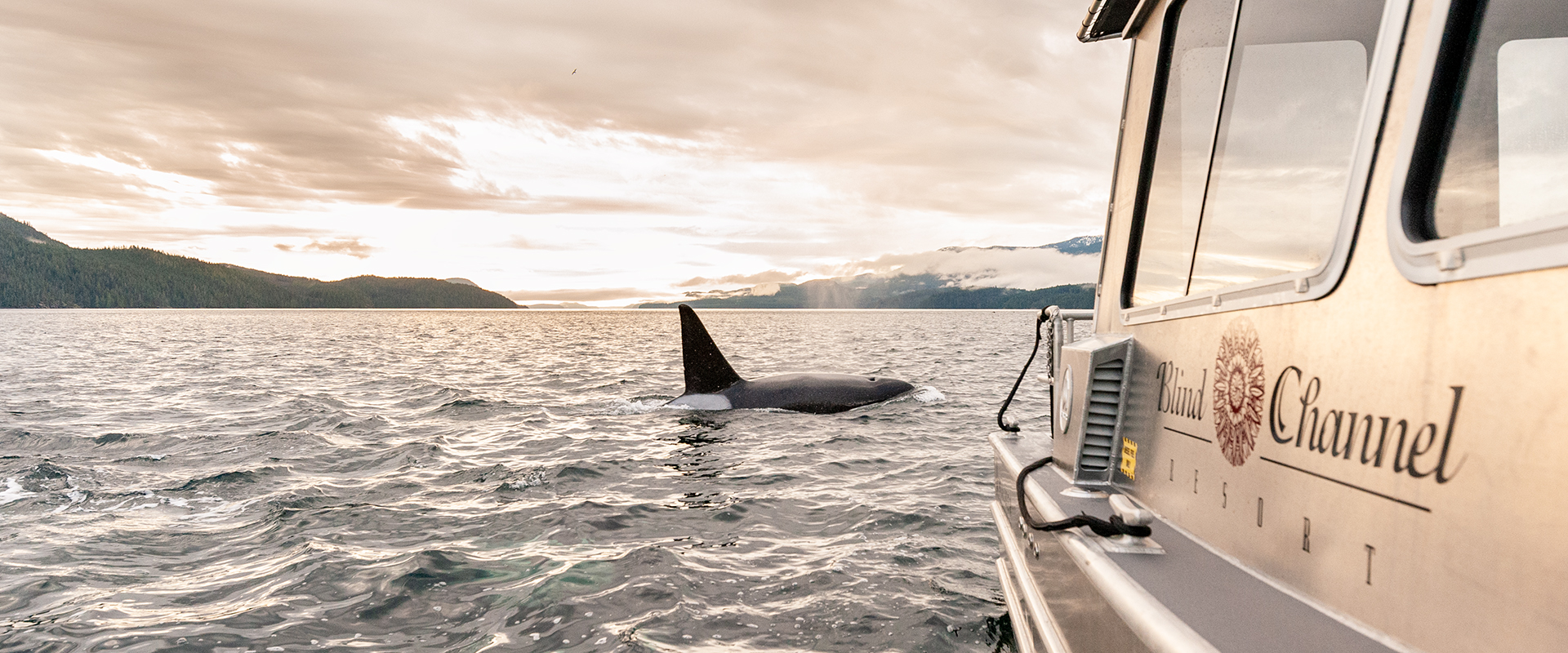 Featured Tours & Packages
Experience the spectacular array of marine and terrestrial life from the comfort of our custom built, covered landing craft. Enjoy a gourmet picnic lunch on a secluded island, or catch a fresh seafood dinner right from your doorstep. Blind Channel tours offer all this and more. Click on the button below for more information.